Welcome to
The Professional
Development Institute
The Professional Development Institute has partnered with REcampus to bring you the highest quality distance education available. Online courses can be accessed as your schedule allows. Our courses are all designed with special learning features tailored to adult learners and can be easily accessed through this convenient website.
PLEASE READ: In order to receive your completion certificates for your online course(s), you MUST print the PDI Affidavit, fill it out, and return it to the PDI office via email, fax, or standard mail. If returning via email, please send the affidavit to fcondon@pditraining.net, via fax to 301-949-5441. Those sending it via mail, can mail it to: PDI 10410 Kensington Parkway, Suite 114, Kensington, MD 20895. There are no exceptions; the affidavit must be processed by a PDI representative in order to complete the entire distance learning certification process. Once we receive the affidavit, we will submit your continuing education hours to the Maryland Real Estate Commission.
I have successfully completed my course. How do I get a certificate?
In order to get credit for your course(s), upon completion of your online class(es), you must return the affidavit to: The Professional Development Institute, Attention: Fatima Condon, 10410 Kensington Parkway, Suite 114, Kensington, Maryland 20895. This affidavit may be sent via mail, email, fax, or dropped off to Fatima at the above address. This form requires a signature affirming that you have personally completed every requirement of the course and have not provided any aspect of the course to others. PDI will promptly report all completions to the Maryland Real Estate Commission and provide hard copy certificates only for Maryland Ethics and Predatory Lending so that agents may receive credit for meeting the National Association of Realtors ethics requirement. To obtain a completion form for all other courses, please contact us at 301-949-1771.
Need Assistance?
Course/Certificate Questions:
If you need assistance for questions of a non-technical nature including choosing a course, learning more about a course, or have a question about getting your certificates, please contact: Fatima Condon at 240-514-2325 or email Fcondon@pditraining.net.

REcampus Technical Support:
Phone: 888.213.5124
Technical Support is available Monday through Friday, 8 am - 10 pm ET.
Email: retechsupport@dearborn.com (All emails will be answered within 24 hours including weekends.)
Shipping Questions:
Email customer support at realestate@dearborn.com if you have questions regarding order shipment.
Customer Support is available Monday through Friday from 9am–6pm ET.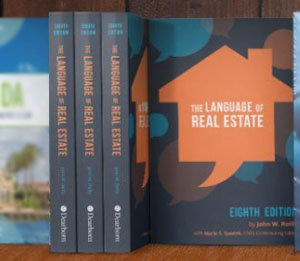 Online Courses
View a comprehensive catalog of our online courses to get started today.
Contact Us
Need assistance? Support teams are available to help with your questions.
Access My Courses
Already enrolled in a course or courses? Log in here to get started.
Helpful Links: