Welcome to
Cusack Center forProfessional Development
Cusack Center for Professional Development has partnered with REcampus to bring you the highest quality distance education available. Online courses can be accessed as your schedule allows. Our courses are all designed with special learning features tailored to adult learners and can be easily accessed through this convenient website.
Cusack Center Policies
It is important that you read the full text of the Refund, Content Support and Course Completion policies. As always, thank you for your business and ongoing support of our courses!
Refunds will only be given within five (5) calendar days of purchase of an online course whether or not you have begun the course.

You will have one year from date of purchase to complete your online course. For courses with final examinations, please leave ample time prior to the expiration of the course in the event you are not successful in your first exam attempt.

NEW YORK Students: It is important to note that the following courses have final exams that must be completed in a live-proctored setting.You will have two opportunities to successfully pass the course exam.



75-Hour Salesperson's Prelicensing
30-Hour Remedial (Gap) or
45-Hour Broker Qualifying Course



FLORIDA Students: If you failed a final exam must wait 30 calendar days to take an alternate final exam.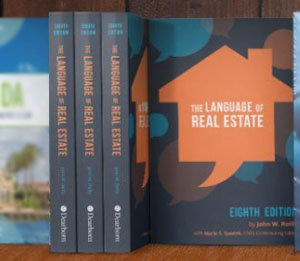 Online Courses
View a comprehensive catalog of our online courses to get started today.
Contact Us
Need assistance? Support teams are available to help with your questions.
Access My Courses
Already enrolled in a course or courses? Log in here to get started.