Welcome to
Real Estate Education Center of MD
Real Estate Products
Maryland Principles and Practices for Salespersons: After registering for the course, applicants will receive a Welcome Letter via email from the school with information on where to send a copy of their High School Diploma, GED or College Diploma. You cannot begin the class until all paperwork has been received. Please read our
Course Catalog
for details about the course itself and our school policies. Please also complete and return pages 7 and 8 of the catalog to the email address provided in your Welcome Letter along with the above-referenced items.
Upon completion of the classes, you will have to attend a live proctored final exam in one of our designated offices.
Students have 90 days to complete the class and all final exams from the date of purchase. No extensions will be granted.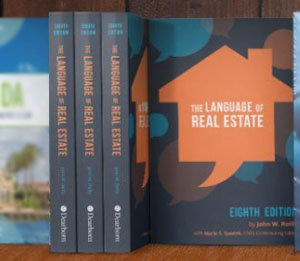 Online Courses
View a comprehensive catalog of our online courses to get started today.
Contact Us
Need assistance? Support teams are available to help with your questions.
Access My Courses
Already enrolled in a course or courses? Log in here to get started.