Welcome to
Learn Texas Real Estate Online
Learn Texas Real Estate Online has partnered with REcampus to bring you the highest quality distance education available. Online courses can be accessed as your schedule allows. Our courses are all designed with special learning features tailored to adult learners and can be easily accessed through this convenient website.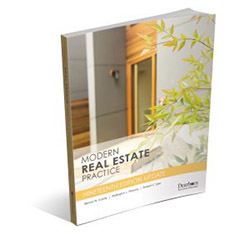 Online Courses
View a comprehensive catalog of our online courses to get started today.
Contact Us
Need assistance? Support teams are available to help with your questions.
Access My Courses
Already enrolled in a course or courses? Log in here to get started.
PASS THE STATE EXAM ON THE FIRST TRY OR GET A REFUND ON YOUR TRAINING COSTS!
Our requirements to satisfy the guarantee are that you must complete the following, within one year of your Pre-license purchase date:
1) All 6 TREC required courses
2) At least 10 exam prep quizzes for both the state and national portions (scoring an average of 80% on those)
3) The state exam
Should you fail the Texas sales agent exam, just provide a copy of your failure notice from Pearson Vue via email and we will issue a refund to your credit card.
Please note: Access to any single online course enrollment begins immediately after purchase (except for pre-orders and stand-alone exams) and lasts for 12 months.

A new enrollment, at an additional charge, will be necessary if more time is needed to complete the course.
IMPORTANT NEW TREC 24-HOUR MCE COURSE COMPLETION RULE
As of September 1, 2007, a licensee who takes an online MCE course will not be allowed to complete the course in less than 24 hours. Therefore, the completion date and time for all MCE online courses will be 24 hours after you started the course.




If you start an online course the same day that your real estate license is about to expire, you cannot be given credit on that date.




You need not complete a course within 24 hours – the new rule simply means that you will not receive credit for at least 24 hours after you have finished the course.




For example, if you start taking an online MCE course on October 31st at 3:00 p.m. and you finish the course at 6:00 p.m., your completion date will be submitted by the REcampus partner school through whom you took the course as November 1st.




Please plan to start your online courses early enough to allow sufficient time to receive credit for them.




Quizzes and final exams for the above correspondence courses will be taken through standalone online final exam links included with the course package.