Welcome to
Inspection Training of Arizona
Inspection Training of Arizona has partnered with REcampus to bring you the highest quality distance education available. Online courses can be accessed as your schedule allows. Our courses are all designed with special learning features tailored to adult learners and can be easily accessed through this convenient website.
For a demo of an online REcampus course and to view the LMS features, please click here to view a brief video.
Our Full Residential Home Inspection Training Course is offered in our Classroom as well as Online!
This Online 100 hour Full Residential Home Inspection training program teaches the student how to inspect a home in accordance with the State of Arizona Board of Technical Registration, and numerous nationally recognized home inspection associations Standards of Practices, such as, ASHI and NAHI.
With the use of tutorials and interactive exercises, you will gain a wealth of knowledge and master the techniques of becoming a professional home inspector.
Our online course offers the student the flexibility to learn at their own pace. This course covers everything you need to know to become a licensed and successful home inspector.
Our course is not ONLY limited to Arizona, it also fulfills the requirements of most States, please call our office or check with your States licensing board to see if our course meets their requirements.
Our 100 hour course covers the following subjects:
Communication and Professional Practice
Exteriors
Roofing
Structure
Insulation
Interiors

Gas Furnaces
Oil Furnaces
Other Aspects of Heating
Air Conditioning and Heat Pumps
Appliances
Pool and Spa Inspections (Arizona Students ONLY)
Attention Arizona Students
If you are planning to be licensed in the State of Arizona, after completing the online course, you will need to attend one of our Pool and Spa classes held in our classroom. Simply call our office or visit our website to schedule for the class.
Once you have finished the course, ITAZ offers parallel inspections at a reduced rate to help you fulfill the State of Arizona licensing requirements of 30 parallel inspections.
Inspection Training of Arizona has been providing home inspection training in the Valley of Sun since 2008. Inspection Training of Arizona is licensed by the Arizona State Board of Private Postsecondary Education (ASBPPE). click here to see our licensing information.
ITAZ has been approved as a training provider by the Arizona Board of Technical Registration (BTR); click here to view a list of BTR approved Arizona based schools!
If you have any questions, please feel free to call our office at 480-245-6463 or visit our web site at www.inspectiontrainingaz.com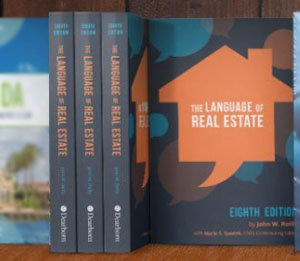 Online Courses
View a comprehensive catalog of our online courses to get started today.
Contact Us
Need assistance? Support teams are available to help with your questions.
Access My Courses
Already enrolled in a course or courses? Log in here to get started.